Academics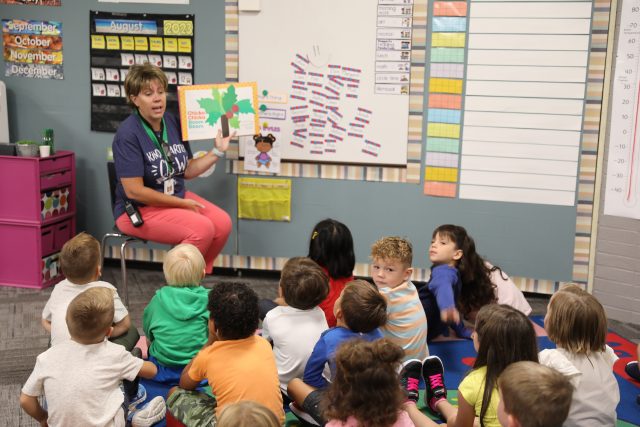 Academic Programs:
Mary Frank students in grades one through five receive instruction from specialists in music and physical education. Each class visits the Instructional Materials Center (IMC) on a weekly basis. Students are encouraged to borrow books for recreational and informational reading. Mary Frank provides an inclusive environment where students with special needs are taught in regular classrooms. Support services are provided for students with learning disabilities, speech and hearing difficulties, and other areas of exceptionality.
How We Rate:
"A" rated School District
Mary Frank is one of Penn-Harris-Madison School Corporation's 11 elementary schools. P-H-M has consistently received an "A" rating from the Indiana Department of Education since 2011.
Mary Frank has earned the distinction of being ranked Indiana's #8 for Public Elementary Schools by U.S. News & World Report (data is based on the 2018-2019 and 2019-2020 school years). Click here to learn more.
Mary Frank's 3rd grade English/Language Arts ILEARN scores were the highest in the entire state! With the release of the Spring 2019 ILEARN results, Mary Frank ranked #8 in Indiana.
The IDOE'S Graduates Prepared to Succeed Dashboard provides student-focused data to empower Indiana's educators & families with information on how we are preparing our students for college and career success. Click here to view Mary Frank's Student Performance Report.
For State Accountability purposes, the State Board has placed all schools into the "No Grade" category for the 2022-2023 school year. Therefore, a state report card for 2022-2023 is not available.
Mary Frank's Federal Rating from the 2018-2019 school year was Exceeds Expectations.
Honors and Achievements
In the fall of 1996, Mary Frank was named an Indiana Blue Ribbon School, a recognition received by only 11 other schools in the state. Mary Frank was a recipient of the Indiana Four Star School Award in 2015, 2014, 2013, 2012 and 2006. In 2005, the Mary Frank PTA received the Outstanding Unit Award in Indiana.