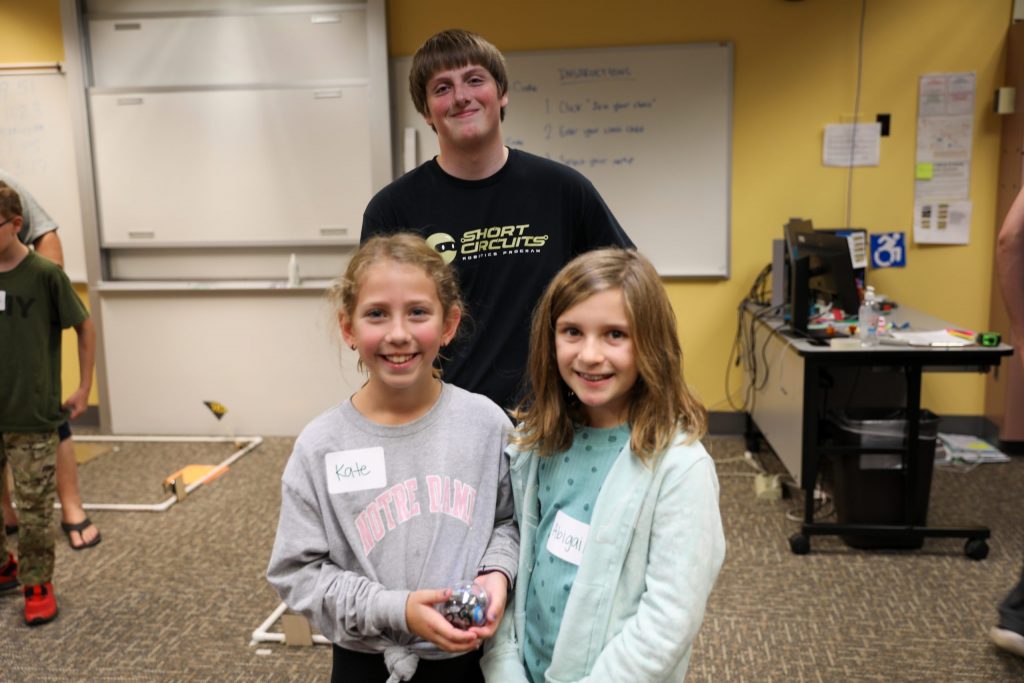 New Short Circuits Sphero program partners 3rd graders & Penn Robotics students
Posted on November 1, 2022



What would make more than 200 elementary students and dozens of Penn High School students show up at school on a Saturday? It would have to be something pretty cool, and there's no doubt that P-H-M's new "Short Circuits" Sphero is cool! Click here to see the full photo gallery on the P-H-M District website.

Teams of third graders from all 11 P-H-M elementary schools and their Penn Robotics Team 135 coaches/mentors were excited to show off what they had learned about coding, programming, and robotics to their parents, grandparents and family members.

The idea for Short Circuits came about from a discussion between longtime, now retired, Penn Robotics Team 135 Coach Jim Langfeldt and P-H-M Education Foundation Executive Director Jennifer Turnblom.
Current Team 135 Teacher Coach Kyle Marsh worked with Michael Niemier — a Professor in Computer Science and Engineering at Notre Dame — under the umbrella of his National Science Foundation Research Experiences for Teachers (RET) grant, which funded Mr. Marsh's summer work to write the Short Circuits coding program. Co-developer and former P-H-M teacher Jim Langfeldt has also participated in Niemier's RET program.
During the 4-week after school practices, the Penn students have coached and mentored 3rd grade teams at all 11 elementary schools; one or two teachers at each elementary school are also involved helping to oversee the students.
During Saturday's celebration, the 3rd grade students will demonstrate for their parents and family members what they've learned, including programming the Sphero robots to maneuver through the Penn Robotics student built obstacle course.
Short Circuits is sponsored by P-H-M Education Foundation. Former longtime PHM Board Member Gary Fox, and his wife Tamera, generously committed to a $20,000 donation over four years to sponsor the program. $30,000 was raised at the PHMEF 25th Anniversary Gala to pay for Sphero kits for all the elementary schools.
Last Modified November 16, 2022