Meijer Pharmacy Administers 1,170 Vaccine Doses
Posted on March 15, 2021



Almost a year to the date Indiana schools shut down (P-H-M schools shut down on March 12, 2020), P-H-M teachers and staff got a literal shot in the arm and marked a major step forward in our fight against COVID-19.

On Monday, March 8, 202, Meijer Pharmacy set up a vaccination clinic inside the Main Arena at Penn High School and administered 1,170 doses of the Pfizer-BioNTech COVID-19 Vaccine.

Every P-H-M teacher and staff member who wanted to get the vaccine was able to do so.

The vaccines were made available under the federal allotment of vaccines through the Federal Retail Pharmacy Program. The White House announced that the federal allotment would be open to educational staff at schools so teachers and staff could receive the vaccine, especially in states where educational staff had not been included in the first responder group. P-H-M Human Resources reached out to Meijer as word spread that they were working with Indiana schools to set up on-site vaccination clinics.

We are so thankful to the team at Meijer and to EVERYBODY at P-H-M who worked so hard to make this event happen on very short notice.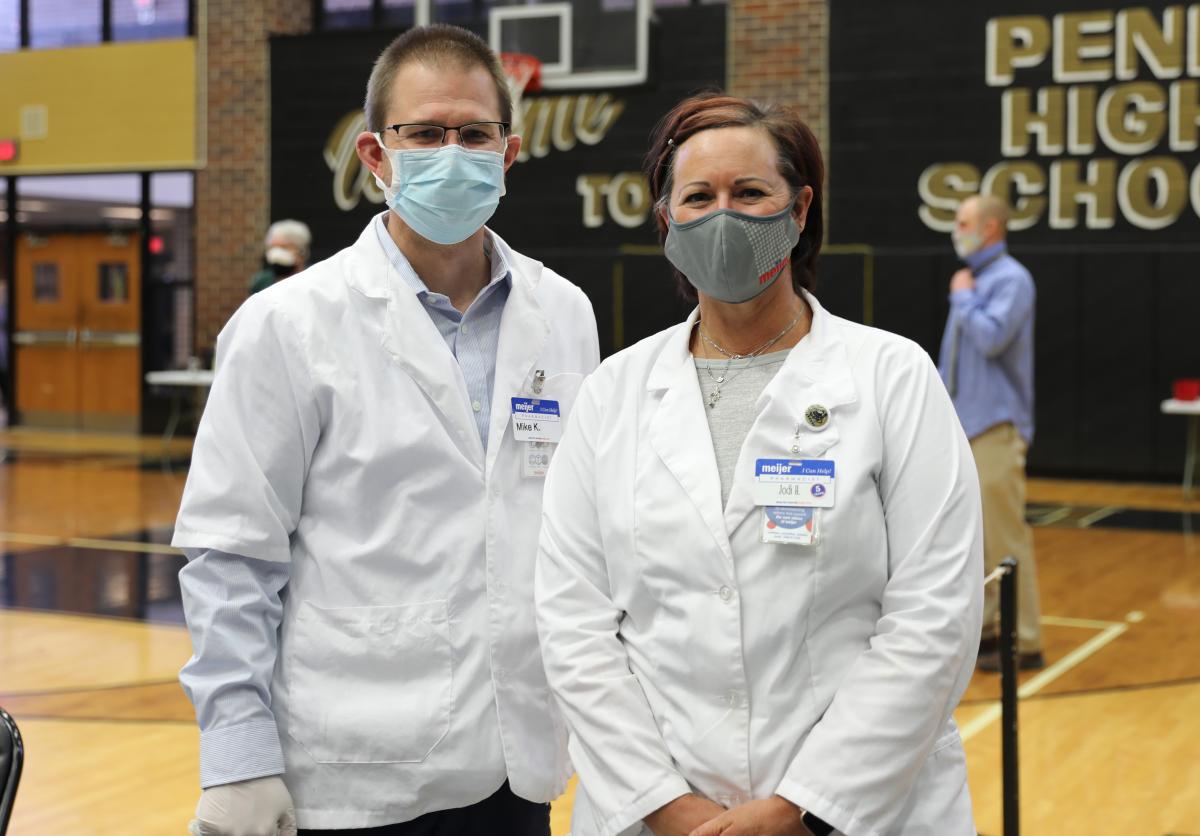 Jenni McCarthy, a kindergarten teacher at Bittersweet Elementary said "I honestly have to say that it was fantastic when I found out that we could get them right here at school. I didn't have to go anywhere. I didn't have to sign up on any list, I didn't have to do anything. It just goes to show that Penn-Harris-Madison is a great place to work because they always think of their employees first and are trying to make sure that we are safe to be back in the classroom."
In addition to the over 700 P-H-M staff members who received a vaccine, we also reached out to area schools to make doses available to others as well. P-H-M felt it was important to share any extra vaccines with educators and staff from other school districts and private schools within P-H-M's boundaries so that no vaccines would be wasted.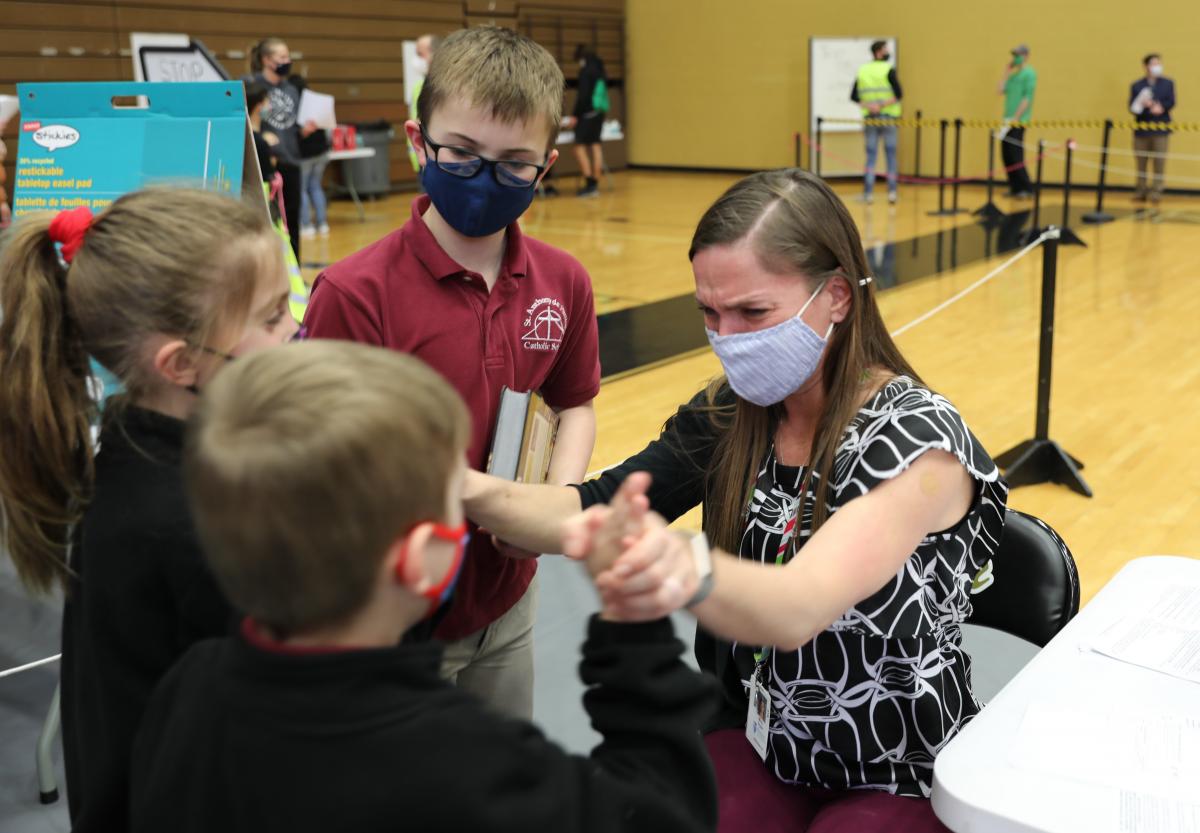 Dr. Jerry Thacker, P-H-M's superintendent of schools said "…this just has a tremendous positive impact on the feeling the teachers, all school employees and the students have with regards to receiving a vaccine. They know they're going to be safer, so this is the first step in that. It also gives us a barometer of what we need to be doing in the future with regard to reaching out and making sure that we can get our students back [in person]."
Watch the video to get a fuller sense of what the day was like. Meijer will return to Penn Monday, March 29th to administer the second dose.
To download high-resolution jpg files from the photo gallery below, just simply click the "DOWNLOAD" button on the bottom right-hand corner of the photo while viewing it in the Photo Gallery function. We are happy to provide this service to you, free of charge!
Last Modified March 15, 2021