2019 PHM Elementary Spell Bowl Results
Posted on March 20, 2019



Nail biter, suspenseful … not terms you usually hear to describe a Spell Bowl, but that's what happened at last night's (Tuesday, March 20) 33rd annual P-H-M Elementary Spell Bowl. Click to see the photo gallery on the PHM District website (you'll be able to view & download a high resolution jpg file from the photo gallery by simply clicking the "DOWNLOAD" button on the bottom right hand corner of the photo wile viewing it in the Photo Gallery function).

It was a packed house at Penn High School's Center for Performing Arts filled with more than 200 third, fourth and fifth graders from all of P-H-M's 11 elementary schools, along with their family, friends and P-H-M staff from the students' home schools. Click to see the full list of winners listed below.

Preparation for the Spell Bowl takes weeks, as the students work with their teacher coaches. Each school has three teams (representing each grade) made up of six students, plus one alternate. Preparation includes spelling under pressure, studying word lists, learning about word sources (e.g., Latin roots) and rules such as capitalization and pluralization.

The format of P-H-M's Spell Bowl is very much like a written test. Similar to a traditional spelling bee, the emcee reads a word aloud and then uses it in a sentence. The students then have 15 seconds to write the word on paper. The words get progressively more difficult through each round. A panel of judges reviews the answers and then posts the scores for the audience to see.

The 4th and 5th grade rounds had to go into "extra innings" for tiebreakers. Bittersweet and Northpoint's 4th grade team of two students each went into the tiebreaking round with 29 points. Students had to spell appendicitis, hieroglyphic, reverberate, and Mozambique to win. Eventually Bittersweet beat out Northpoint by successfully spelling Mozambique. Click to see the full photo gallery on the PHM District website.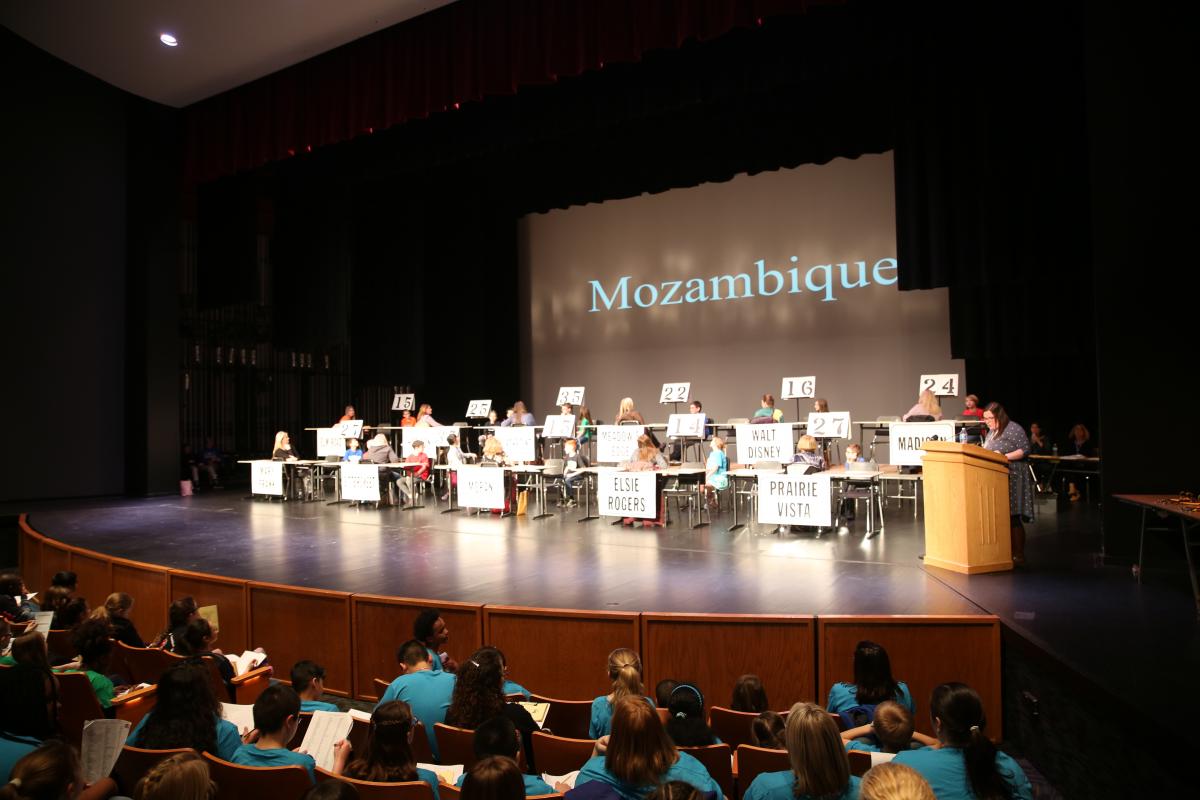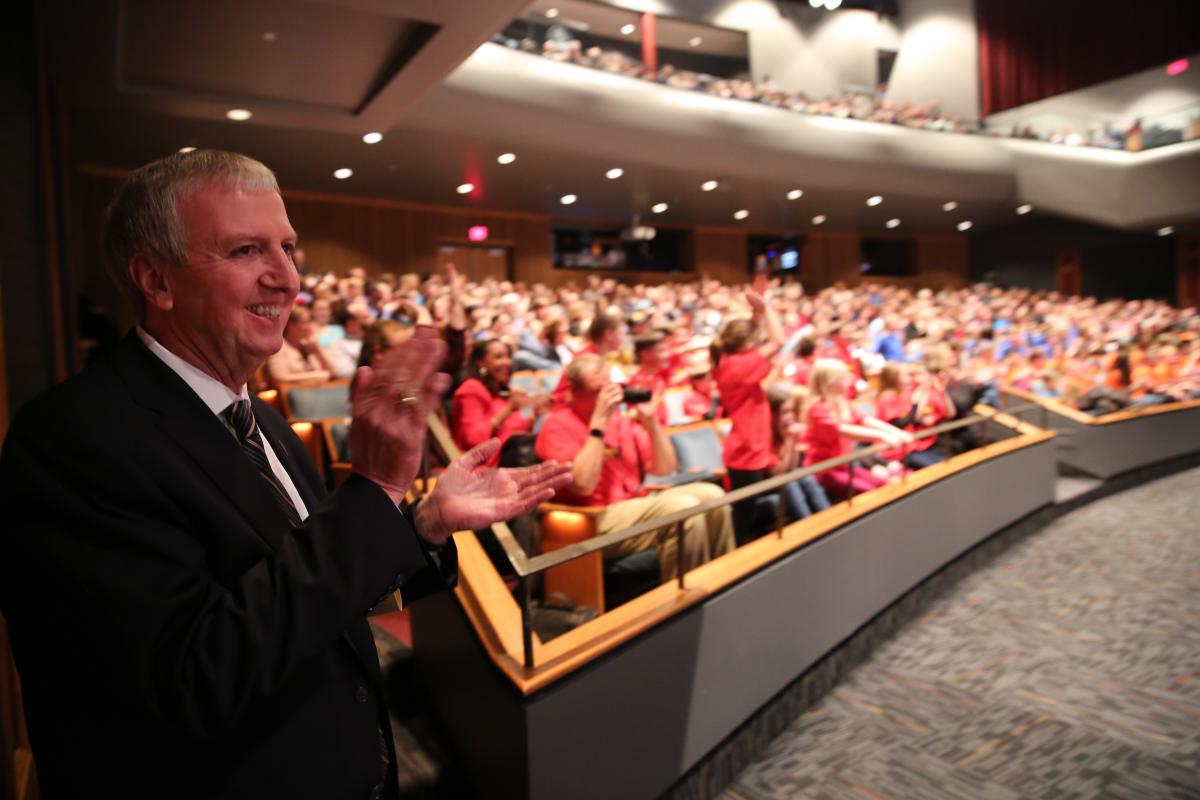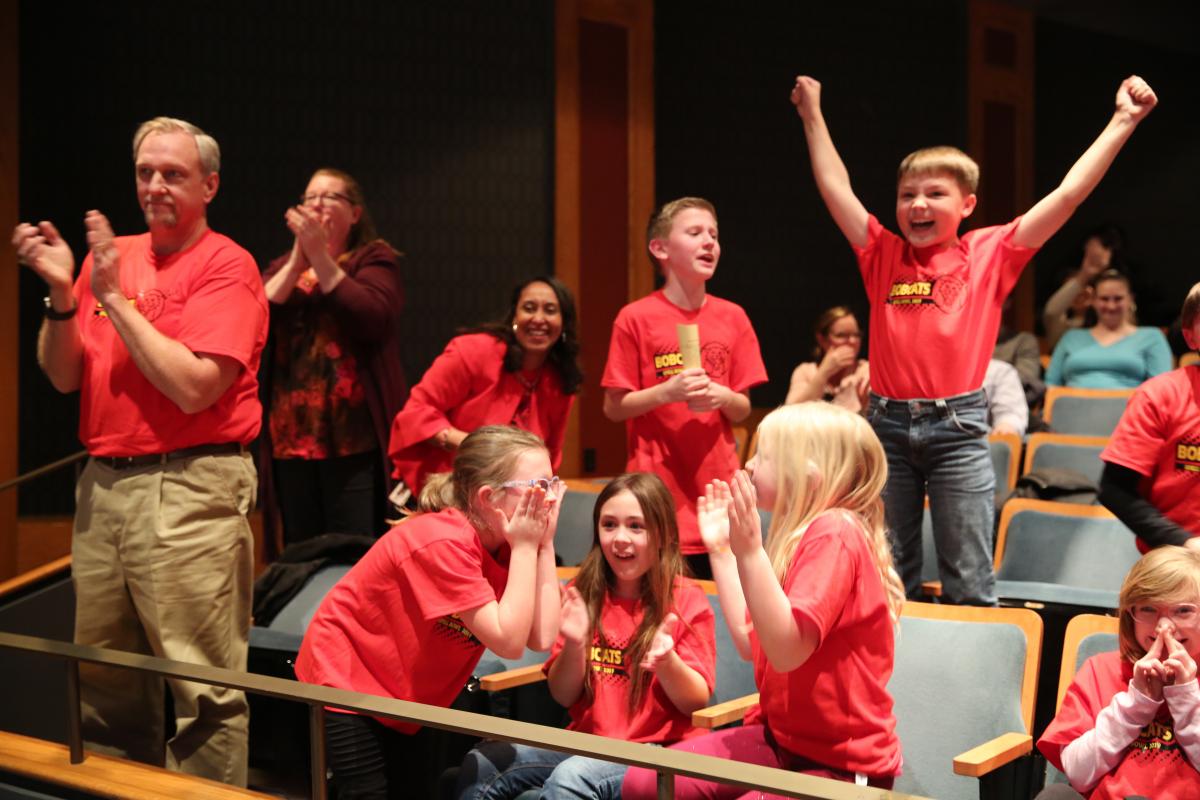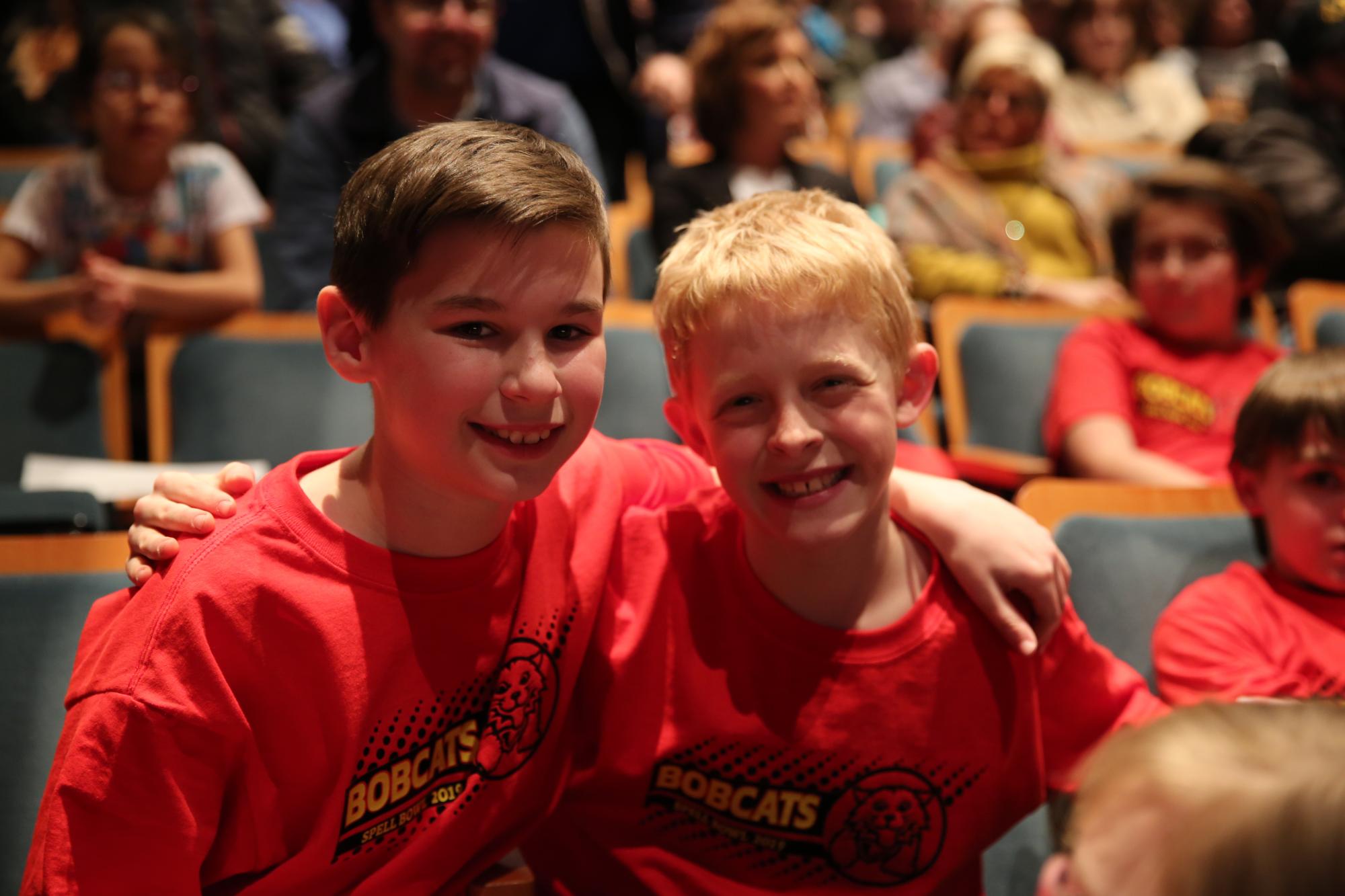 After that close match, it was time for the 5th grade round, which also had to be finished with an additional tiebreaker round. This time it was Walt Disney going head to head with Northpoint. Students went through all five tiebreaker words: antiperspirant, spelunking, westernization, putrefy, and Okeechobee Lake. Judges then had to pull from their "secret bag of words," giving the students the word affiliate to spell. Finally in the end, Walt Disney came out on top spelling affiliate correctly.
Each first place winning team got their picture taken with their coach and P-H-M Superintendent Dr. Thacker. See the full list of winners below …
3rd Grade Winners:

1st place – Northpoint with 26 points, Coach Deb DeLaurelle (team pictured to right)
2nd place – Prairie Vista with 23 points, Coach Katie Harris
3rd place – Bittersweet with 20 points, Coach Sheri Hedrick
4th Grade Winners:

1st place – Bittersweet with 37 points, Coach Leslie Metcalf​ (team pictured to right)
2nd place – Northpoint with 36 points, Coach Rosan Morehouse
3rd place – Horizon with 26 points, Coach Jeanne Rehlander
5th Grade Winners:

1st place – Walt Disney with 42 points, Coach Kristie Reynolds​ (team pictured to right)
2nd place – Northpoint with 41 points, Coaches Jen Payne & Charity Grimes-Ford
3rd place – Mary Frank with 29 points, Coach Christine Nisley
Special thanks to P-H-M's K-5 High Ability Coordinator, Mrs. Anne-Marie Reininga, who is the Spell Bowl manager. This year's emcee was Kate O'Brien, Penn's Spell Bowl Coach.
Last Modified May 17, 2019