Principal Deb Hildreth Retiring
Posted on May 18, 2018



After 14 years with P-H-M, Principal Deb Hildreth will retire at the end of the 2017-18 school year. During Principal Hildreth's time at Mary Frank Elementary, the school was a recipient of the Indiana Four Star School Award five times, most recently in 2015.

Principal Hildreth was honored at the P-H-M Employee & Retiree Recognition Dinner on Tuesday, May 15 for her years of faithful and dedicated service to the students and families of Mary Frank Elementary School. In her retiree comments, Principal Hildreth recounted one of her favorite Mary Frank moments, "My favorite memory was at an end-of a-year Positive Behavior Assembly when our staff took over the final assembly with a flash mob dance. The time spent with staff practicing, laughing at ourselves while learning the dance and just building comradery was such fun, and the look in our students' faces made our effort so worth it!"

On April 18, P-H-M Superintendent Dr. Jerry Thacker visited with Mary Frank staff to thank Principal Hildreth for years of service and to introduce them to Christie Heerschop, Mary Frank's new principal.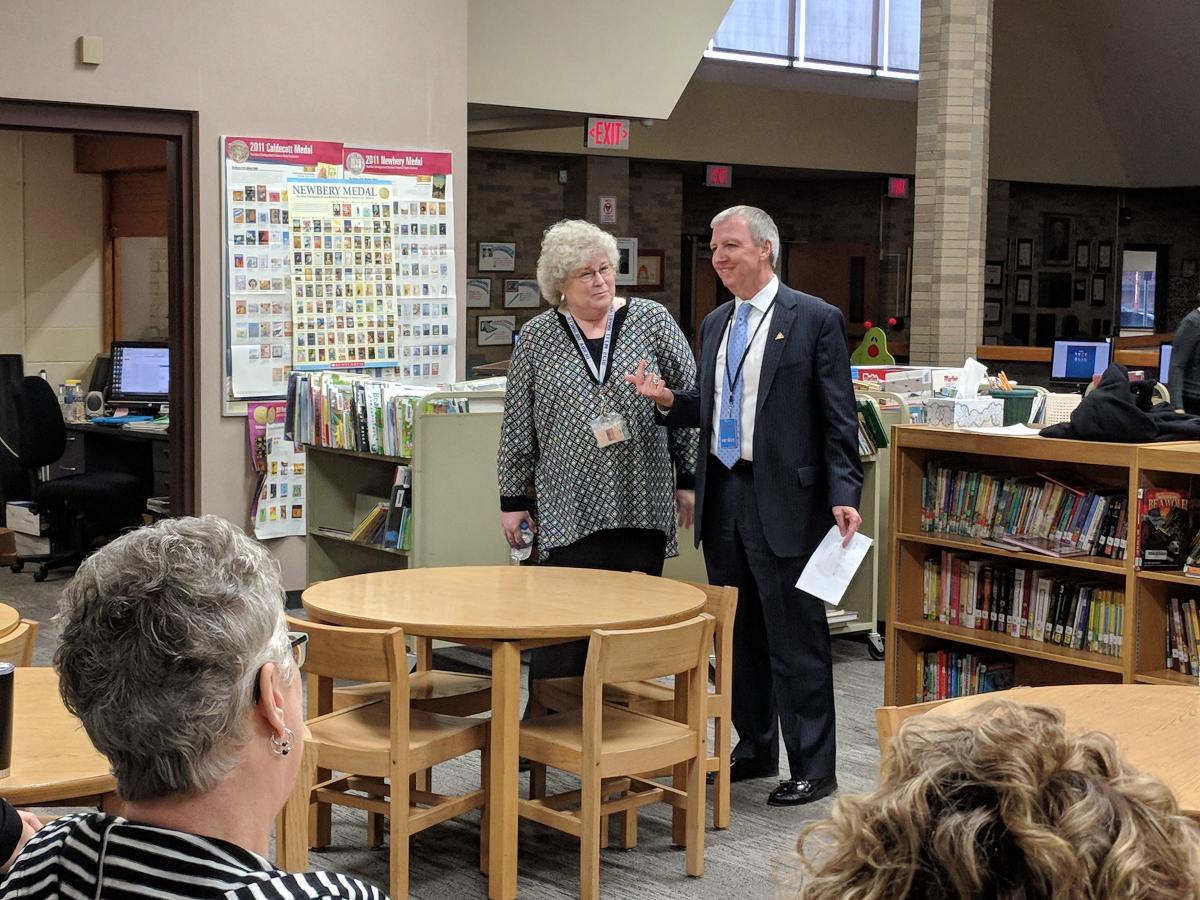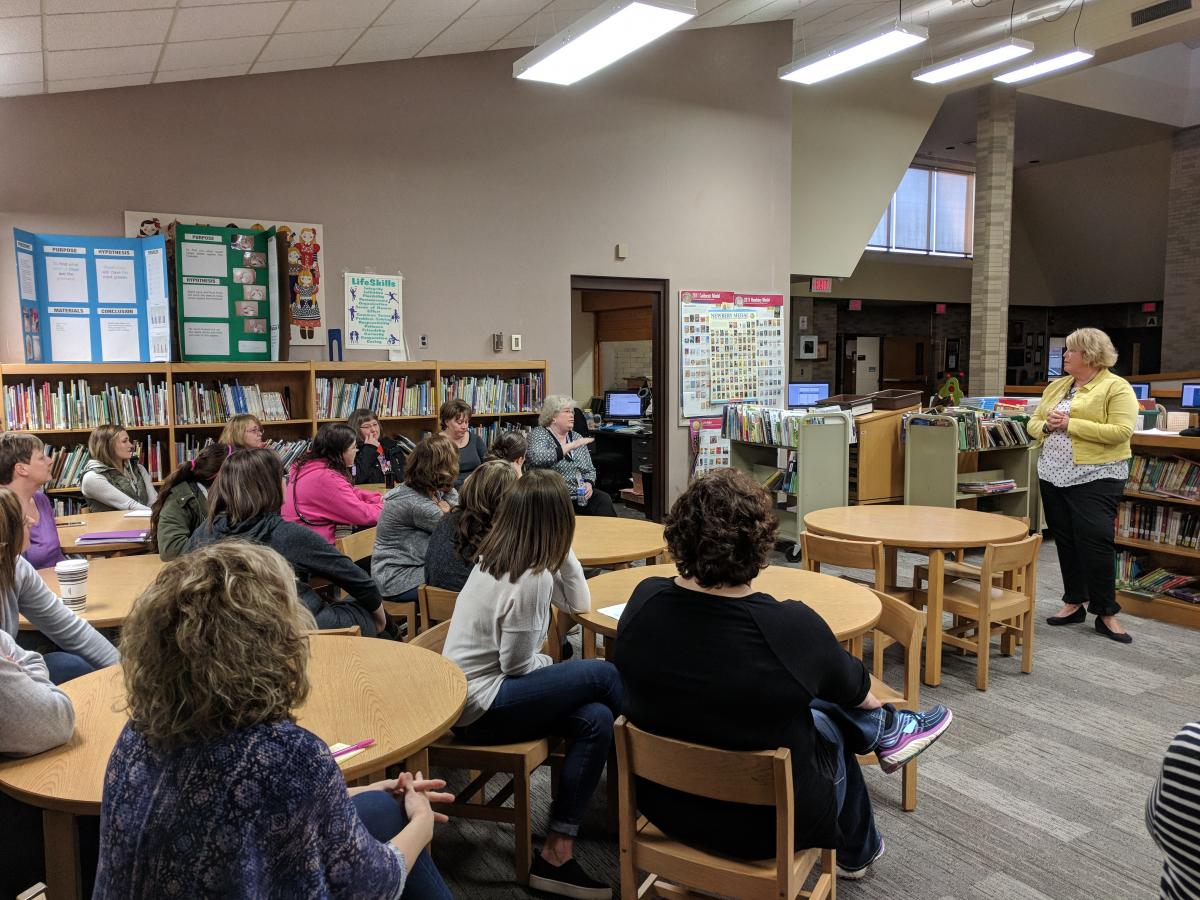 Christie Heerschop, current Assistant Principal at Schmucker Middle School, has been appointed as Mary Frank's new principal. Mrs. Heerschop joined the P-H-M administrative team last August, from Elkhart Community Schools, when she was appointed as one of Schmucker's two Assistant Principals. Mrs. Heerschop has 24 years of experience, spending 19 years in the classroom, both in special education and general education prior to moving into administration. She holds a B.S. in Elementary and Special Education from Evangel University in Springfield, Missouri and a Master's Degree in Educational Leadership from Indiana University at South Bend.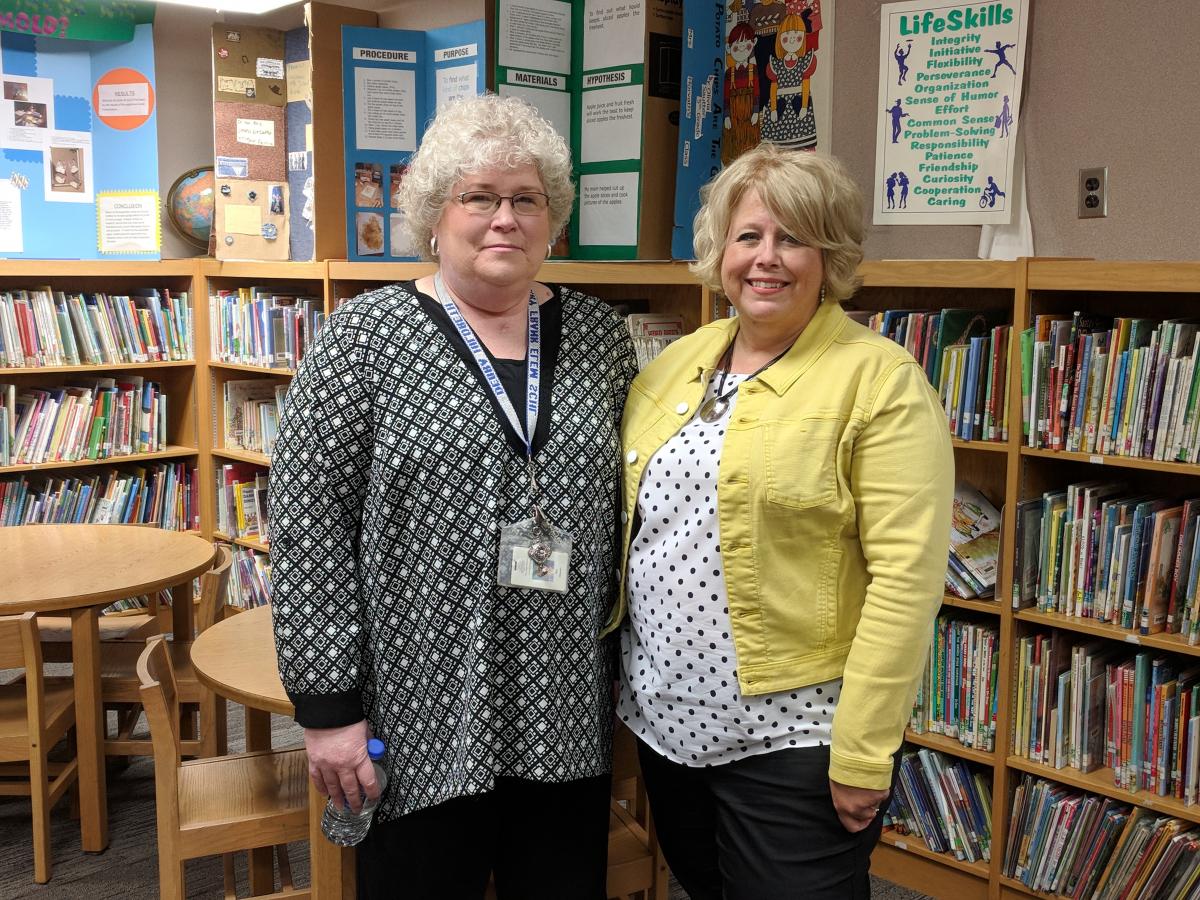 We thank Principal Hildreth for her year's of service at Mary Frank and P-H-M and welcome our new principal Mrs. Heerschop this coming school year, 2018-19!
Last Modified May 17, 2019